2006-03-7 @ 1:52
Well, I thought I'd start my contribution to Self Portrait Tuesday with me at the lake. This isn't, stricto sensu, a self-portrait – in that I am not the one who actually took the picture, but, in a larger sense, it is one as it is me posting a portrait of myself. (What can I say, I'm a linguist, I have to play semantics from time to time…).
So this is a picture taken last summer by the lake in Saint-Michel-des-Saints, my refuge from the hassle of the city. My friend has a house there with on one side her mom's summer house, and on the other, her glass studio. So there's often no one else in a 1 km radius.
For the last year or so, that is where I went to be with myself. It is a very peaceful place. And a great spot for working with your hands: not only is there the studio, but there also a lot of woodworking equipment and a seemingly unending supply of old windows See, I'm in this habit of making tables and other things with old windows, like this bookshelf I'm currently working on.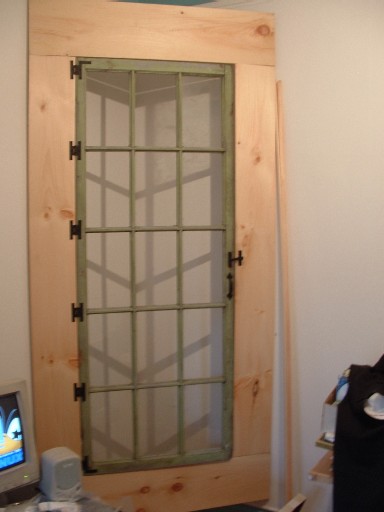 This is where I want to learn glass blowing, and where I'm thinking of setting up a small jewellery work area. And pitch my yurt (when I get around to building it).
The scenery is beautiful, with the lake at the end of what I have come to call "Epiphany lane", because it's a wonderful road to figure things out…