2007-08-6 @ 6:18
This month's SPC theme is "Patterns" and, for me, starting this month, the challenge is not only to do self-portraits, but also, every week, to come up with a story based on other people's self-portrait. What can I say, I like a challenge.
So this is my first take on the patterns thing.
First off, you have to be pretty quick when you only have a 10-second delay. There was a bunch of people downstairs and when I saw their shadow, I just had to be there. I like the mix of the shadow play and the pattern on the wall.
This reminds me of a picture I took at a bar in Toronto this summer: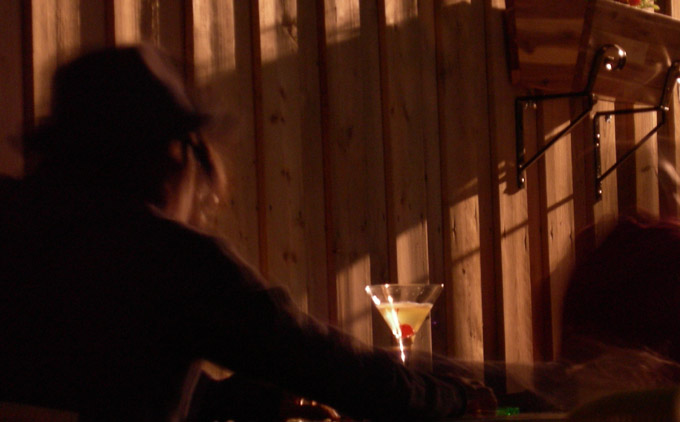 (Don't ask me what that drink was, I wasn't the one drinking it.) That's a very long exposure, there was almost no light. It would have made a great self-portrait (except for the fact that's it's not me) especially since alcool, bars, dating and loneliness are great material for patterns…