2007-06-15 @ 10:58
» Français
This seems to be a silly Friday, so I was glad to see that cmb, over at [insert witty title], came up with this funny challenge: the Blind Cat. The idea is simple: you close your eyes (or better still, blindfold) and draw a cat. So here's my take (I have to say first that I'm not very good at drawing).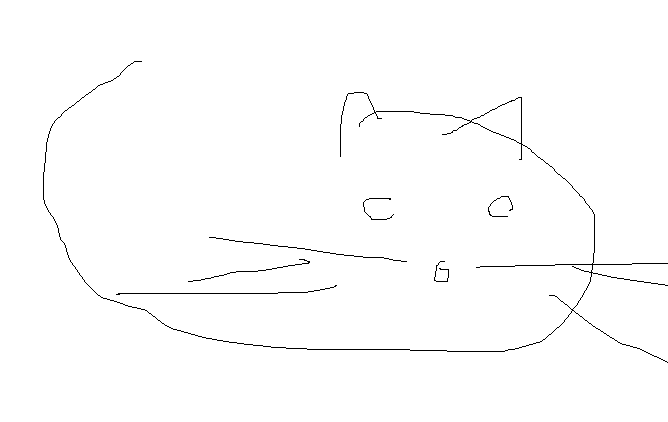 Well, except for the over-extended head, I'd say it's not so bad ;-p
Hundreds have been collected in this gallery, you can submit your own efforts here.