2007-01-17 @ 5:19
» Français
I know, it's a pointless discussion topic, but I gotta vent. I'm talking about the banana. Well, not that actually, but the question of subsidizing art, and, more broadly, art's place in society (which was the topic of a French post, a year and a half ago).
It all started with $64,000 given for a banana in the Texas sky, but went well beyond the value of that particular piece. I was talking with two colleagues and they didn't approve.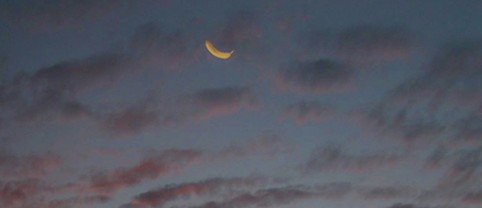 For one of them, art has to be sellable, has to have a marketable value. If you paint something, the end goal is for that painting to be sold. She doesn't make any difference between a craft (artisanat, in French) and art. She cannot conceive that a creation can not be a product. Neither does she believe in any sort of temporary art (installations, Cristo's work, etc.).
My other colleague goes even further: why should the government subsidize artists? Why should she have to pay for someone who prefers to do art rather than get a "real" job. If they are too lazy to work, she shouldn't have to pay. Quite the little capitalist. Her argument boils down to:
if you don't use a marketable skill, you're lazy
if I don't have use for something, government shouldn't pay for it (so, my taxes shouldn't pay for roads to places I don't go).
I tried to point out that, if it weren't for subsidies, there would be no dancer, painter, signer, sculptor, writer, musician, playwright or poet of note in Quebec. Out market being too small, government has to lend a hand, even if indirectly (e.g., helping distribution channels). Without government help, Quebec wouldn't have the enviable international cultural reputation it enjoys.
But, of course, such arguments are useless. I didn't even bother pointing out that, far from being lazy, artists tend to be the worst workaholics there are. And with art, it doesn't end at 5 p.m. It's always there, in the back of your mind, gnawing. It's like me saying she is lazy because she took a year-long maternity leave (which, incidentally, I helped pay for, eventhough I'm not planning on having any kids). Obviously, she doesn't know what she's talking about, doesn't want to know.
This wouldn't be so bad if it weren't for the fact that she is not alone in thinking like that.
And it's quite near-sighted too. In her own words, you shouldn't be paid for what you like doing, unless it's a marketable skill, of course (I get the feeling that for her, art is just a passing fancy, not an urge). Mia fasz? My other colleague used her boyfriend as an example, pointing out that, eventhough music is what he'd like to do, he had to get a real job. But what if he could be paid to be a musician? Wouldn't he be happier? And wouldn't that make their relationship more enjoyable, more harmonious? Wouldn't she, and their kids, be more happy? Can we put a price on happiness?
In a way, we can. When you're unhappy (in something that takes up most of your waking hours), unfulfilled, you tend to be more stressed and to be at greater risks for heart problems, burn-outs, etc. More traffic accidents too. And self-destructive behaviour. And general societal problems. All of which put quite a load on our health system.
It'd be interesting to see if there is any correlation between art subsidies and health costs (private and public).
And that's not mentioning the benefits of art itself on people and society…